Orineo in a sustainable world
Orineo enrolls in circular vision of a sustainable world. Central in this vision is the concept of 'borrowing': We believe that we are just borrowing feedstock from Nature, feedstock we have to return in an integer and safe way to Nature at the end of the economical life.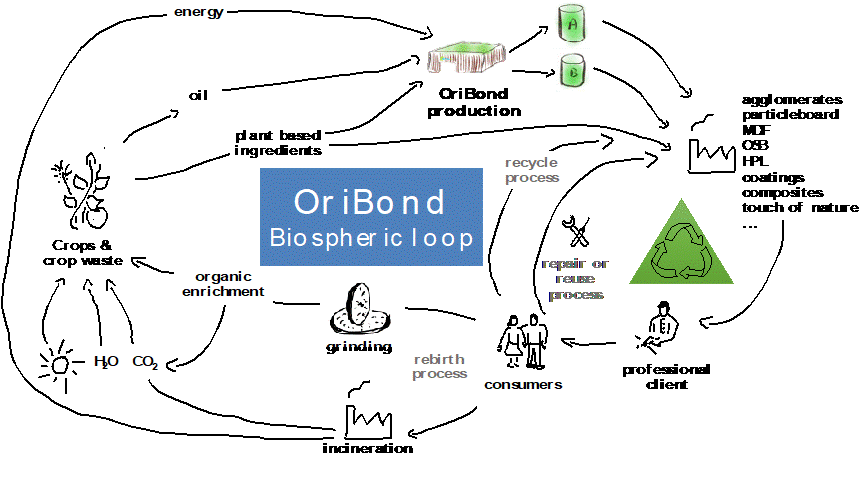 "If we want to make a transition towards a bio-based economy, we need carbon in the biogenic cycle"
Increasing carbon content improves fertility and water management of our soils, essential to abundant production of biomass needed for food, feed and materials. And by learning from nature, we realized that -as in a healthy ecosystem- carbon needs to circulate continuously from soil to biomass and back.
Based on these 2 principles, we introduced the 'borrow concept': borrowing Carbon from nature to make materials for our daily life with the duty to return this Carbon unspoiled to nature.
The OriBond-OriFoam-OriCoat product range proposed by Orineo is fully designed according to these principles and suited for the Borrow Concept. Wood chips, cork, natural fibres, etc. agglomerated with OriBond, coated with OriCoat and transformed into sandwich panels with OriFoam can be fully returned to nature after their economic life cycle.